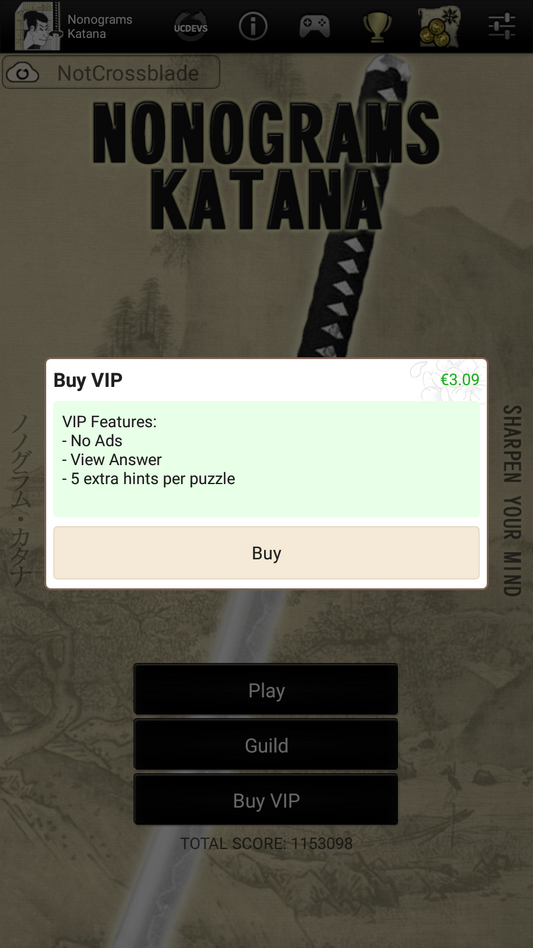 Here you can buy the VIP version of the app for 1.79€. VIP features:
No Ads. (Removes only banner and interstitial ads. Rewarded ads are still there.)
View Answer. (Allows you to see the solution of the puzzle, not solve it.)
5 extra hints per puzzle. (Using hints reduces loot.)
If you already purchased it, please tap Restore.

Back to Navigation page.