The Office is unlocked upon completing construction of Guild lvl. 3. This feature does not unlock anything new, but is there out of convenience.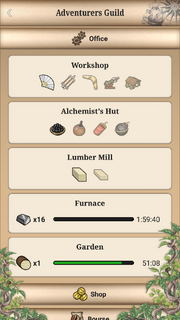 Office allows you to:
Note: Here you can also cancel production (not construction) in the first 5 minutes of starting it. Production can't be canceled if there is no space in warehouse for the items invested.

Back to Navigation page.