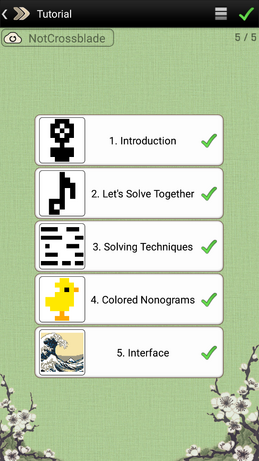 Here you can learn how to solve a nonogram with examples and how to use the app's interface. It's recommended to complete the tutorial before progressing further. It's impossible to fail the tutorial. Don't worry, "Solver Matsumoto" will help you.
Introduction
Let's Solve Together
Solving Techniques
Colored Nonograms
Interface

Back to Play.
Back to Navigation page.